STAND ALONE SYSTEM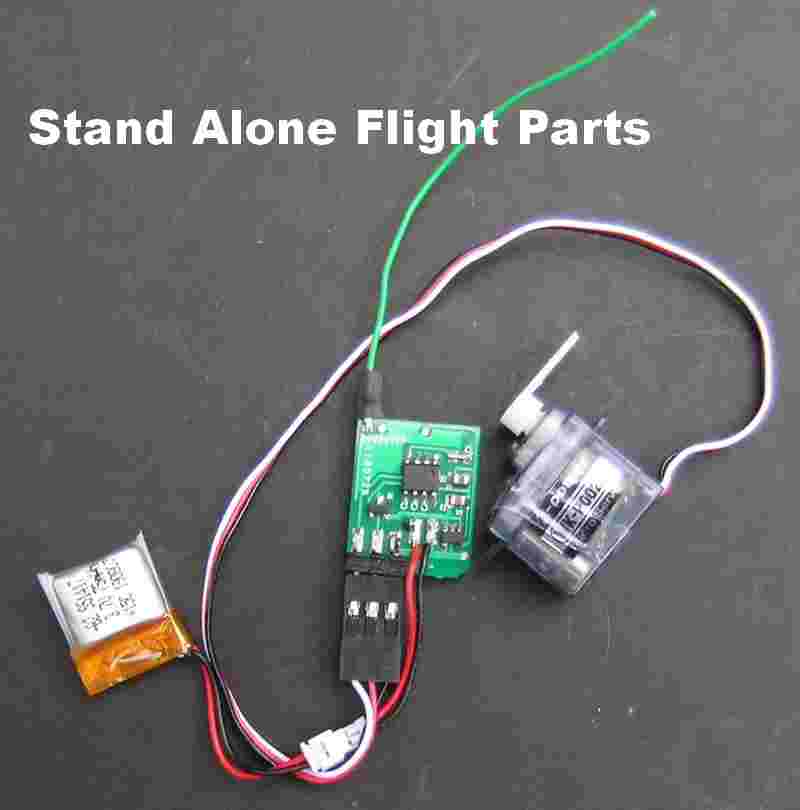 These are the items that go in the plane. The shrink used on the receiver is not shown in this picture.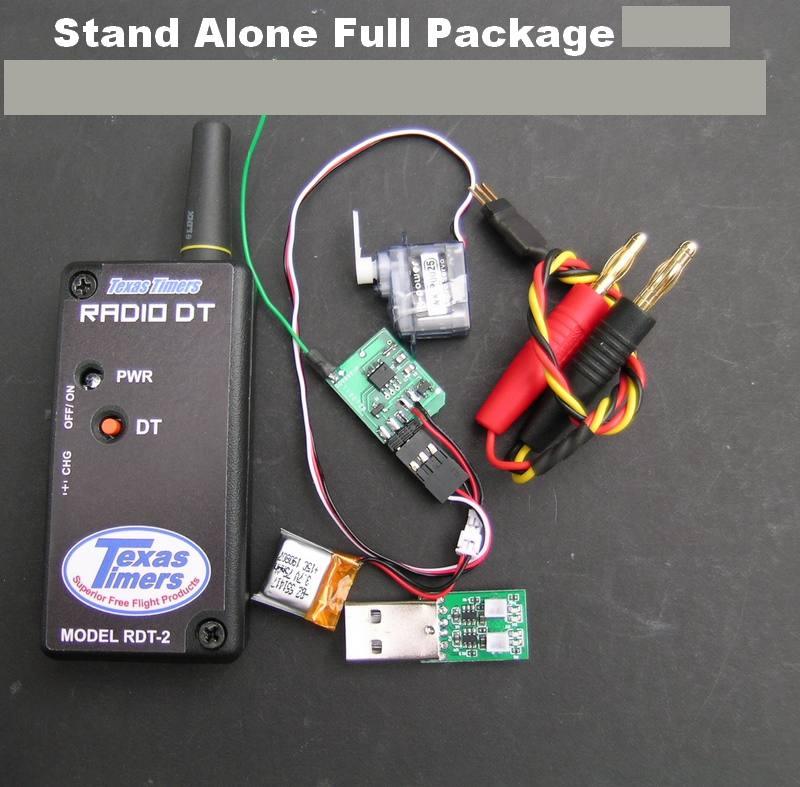 This a full kit of all parts in a Stand Alone package. The battery, servo, and USB charger are optional. Note the charger can charge two batteries at once. The cable with the three pins is to charge the LiPo in the transmitter from your LiPo charger set for 1S and 0.2A current.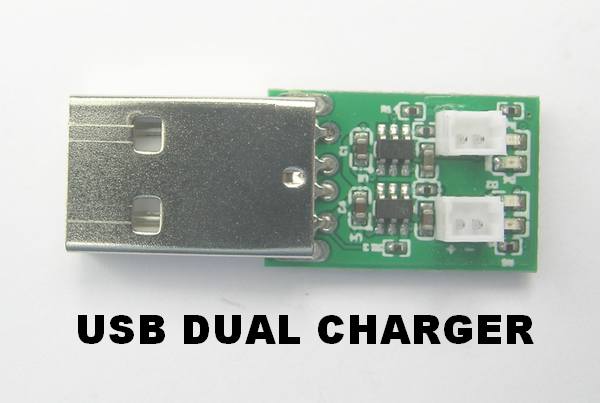 This works with any usual USB port. Note: two batteries can be charged at one time. Red LED during charge, Green when done. I do notice that the Red does no always go off when it should. The charge works fine. If you unplug the battery after two hours or more charging and the light is still Red, and then plug the battery back in, it will turn Green. Some sort of bug but at this low cost it is not such a problem.