Folder Hub with 6mm Yoke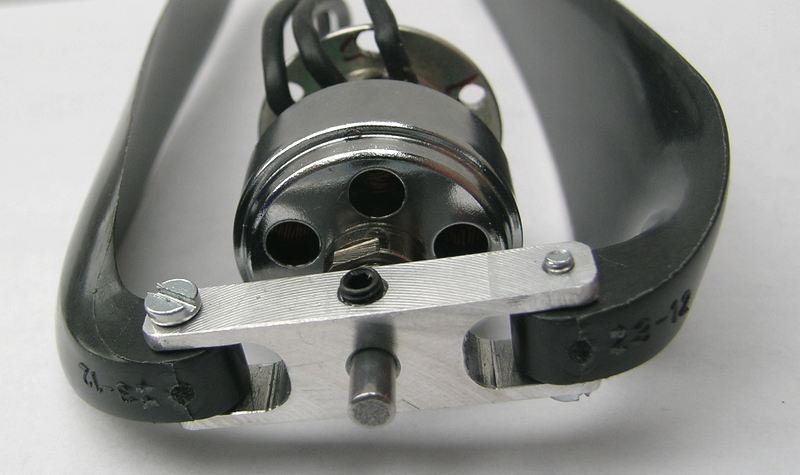 IN THIS PHOTO THE MOTOR SHAFT IS 3MM. THE SET SCREWS ARE 3MM AND HAVE
CUP POINTS THAT REALLY GRAB THE MOTOR SHAFT FIRMLY. THE PROP
SCREWS ARE 2MM. THIS IS A REALLY LIGHT WEIGHT WAY TO MOUNT THE GRAUPNER PROP.
AN IDENTICAL HUB WITH A 2MM SHAFT HOLE IS AVAILABLE IN LIMITED QUANTITIES.
TO ORDER ANY OF THE GRAUPNER BLADES OR THE HUBS,
FOLLOW THIS LINK AND SCROLL DOWN TO THE RIGHT SECTION