PRE- MADE WIRE HOLDERS
We offer two different hinges for your use with release lines. One of the two will be perfect for you. Both are for use with the readily available 1/32 inch music wire. No wires are installed or included.
SINGLE WIRE HINGE. PERFECT FOR E-36.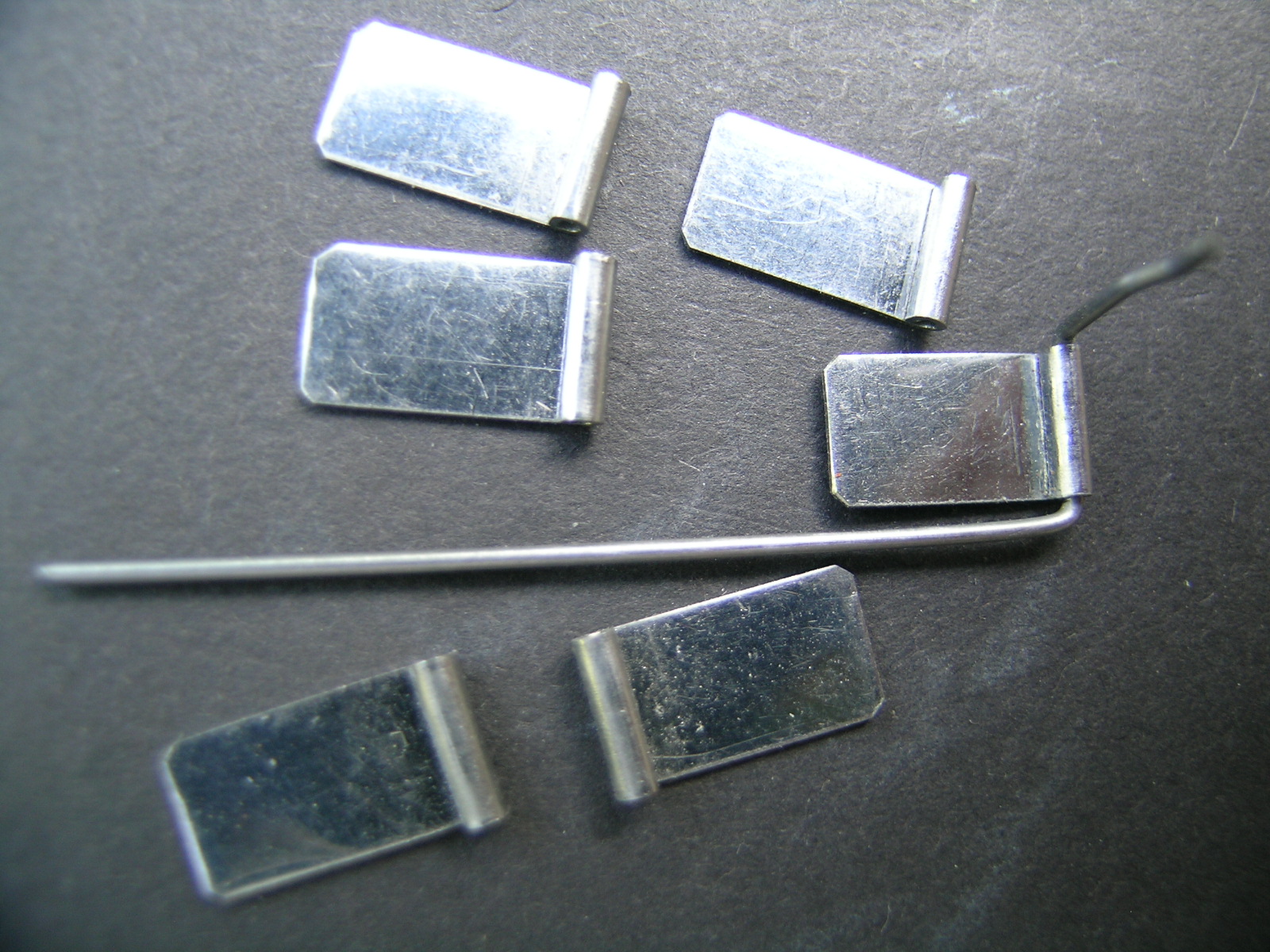 These are made from a hard steel, similar to US Stainless Steel. We have used these for 20 years on our mechanical timers, so they are GOOD!
THREE WIRE HINGE PERFECT FOR AMA, Q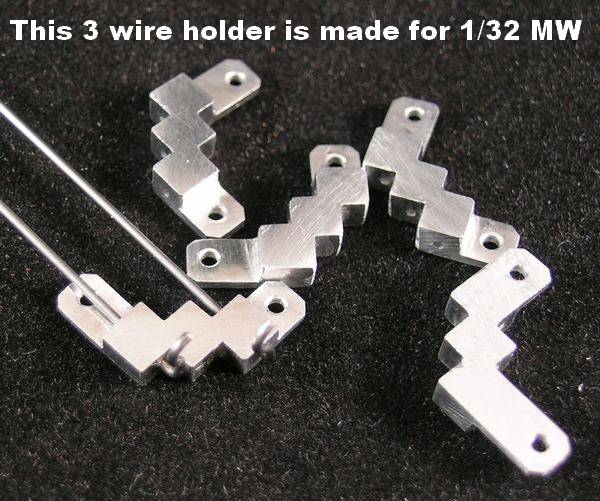 Machined from Aluminum stock. High quality, of course.